Join us for both virtual and in-person events this summer. For more information about these events feel free to reach out to Willow House at 847-236-9300 or email us at [email protected]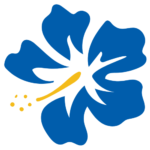 Adult Child Loss and Survivors of Suicide Support Groups
These support groups will be focused on those who have lost a child or a loved one to suicide. Groups provide a place in which the challenges and feelings of the grieving experience can be expressed, where loved ones are remembered and honored, and where stories can be shared in a safe and nonjudgmental place. *intake required*
Thursday, July 14th & August 18th
6:30 -7:30 pm
Ages 13+
In- Person

Join Willow House's Program Director and Registered Art Therapist, Lauren Raney, in a three week series open for families who are grieving. This series will use art and the creative process to cope and explore grief allowing participants to look at their experience with a different lens.
Family Friendly
Open to All
In- Person
Tuesday, July 12th,  3:30 – 5:00 pm
Tuesday, July 19th, 3:30 – 5:00 pm
Tuesday, July 26th, 3:30 – 5:00 pm
Friday, July 29th 6:00 am – 8:00 pm
Willow House's Kids Night Out is an opportunity for parents and caregivers to drop off kids ages 6-13 for a couple of hours of activities and games that give the kids a chance to be kids, play, and connect in a grief-aware environment. 
Mindful Self Compassion with Julie Sack
Wednesday, July 27th
6:00 – 8:00 pm
Join Julie, a mindfulness coach, as she shares tools such as self compassion break, soothing touch, breath awareness and body scans. Family Friendly.
Open to All
Virtual
Monday, August 8th
6:00 – 8:00 PM
Join us as we prepare for sending kids back to school. We will be discussing navigating big transitions, children's grief, and ways to support students.
For Parents and Professionals
Virtual
What's Next? (in partnership with Catholic Charities)
Wednesday, August 3rd 2:00 – 3:00 pm
A presentation revolving around grief for retirees or those looking to connect with other adults who are experiencing loss as they age.
  For Retirees and Those  Planning to Retire Virtual