We invite you and your family to join us on the morning of September 11th, 2022 for the 14th Annual Willow House Walk & 5k Run to Remember at the beautiful picturesque Independence Grove in Libertyville, Illinois.
Walk or Run in memory of a loved one.  Create a team and make a special day of it.
This event was designed to allow family members to dedicate a morning to memorialize their loved one(s), share stories, and meet others that truly understand the emotions and challenges that one may face after the death of a loved one.
Sunday, September 11, 2022
7:30 a.m. Registration
8:30 a.m. 5k Run (USATF Certified Course)
9:30 am Memorial Walk
10:30 am Closing Ceremony
Independence Grove
16400 Buckley Road

Libertyville, IL 60048
Nearest Parking: Lot B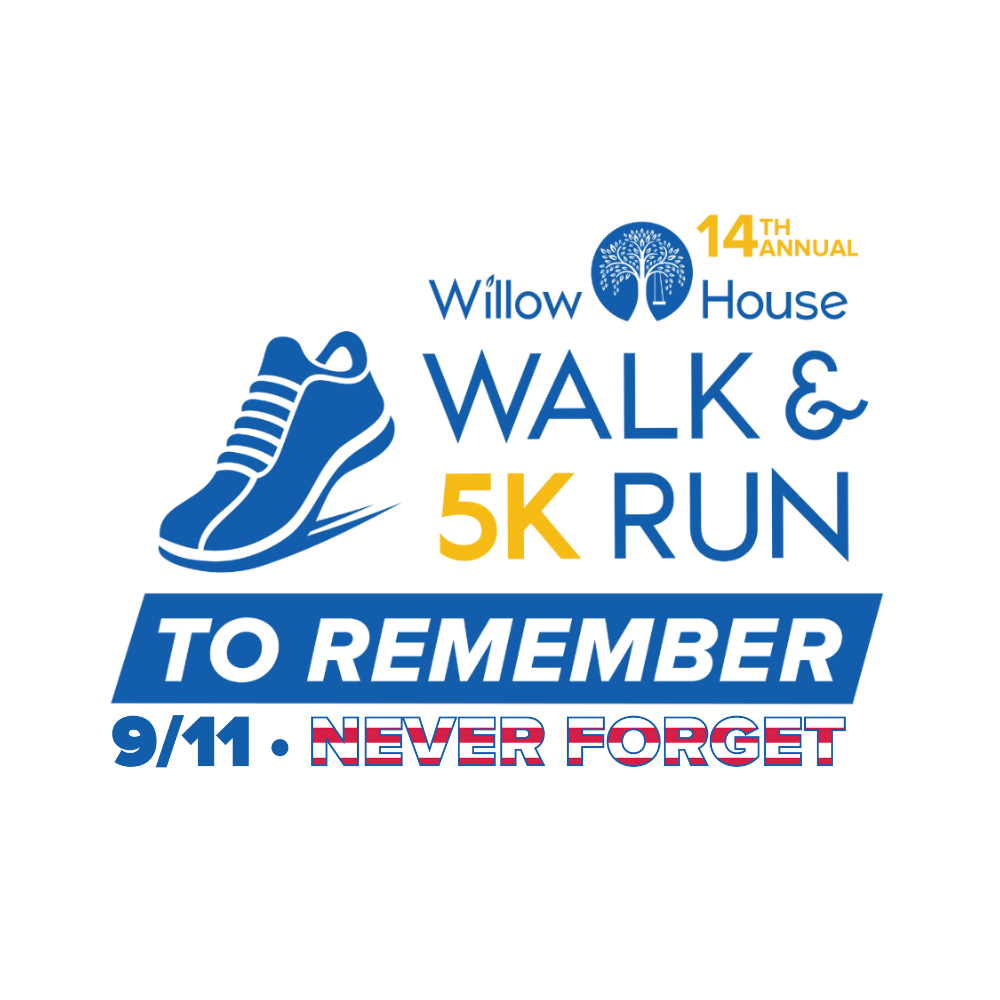 1. Bring together family and friends to memorialize their loved one(s), share stories, and meet others that truly understand the emotions and challenges that one may face after the death of a loved one.
2. Raise much needed funds to support the mission of Willow House which includes FREE peer group support, a unique Expressive Arts Program, Peer Group Support for children, teens and families that have lost a loved one to suicide; and its School Grief Support Programs.
3. Raise awareness on  the importance of grief support and how Willow House provides free group supportive services for children, teens, families, communities, and schools that are coping with grief and the death of a loved one.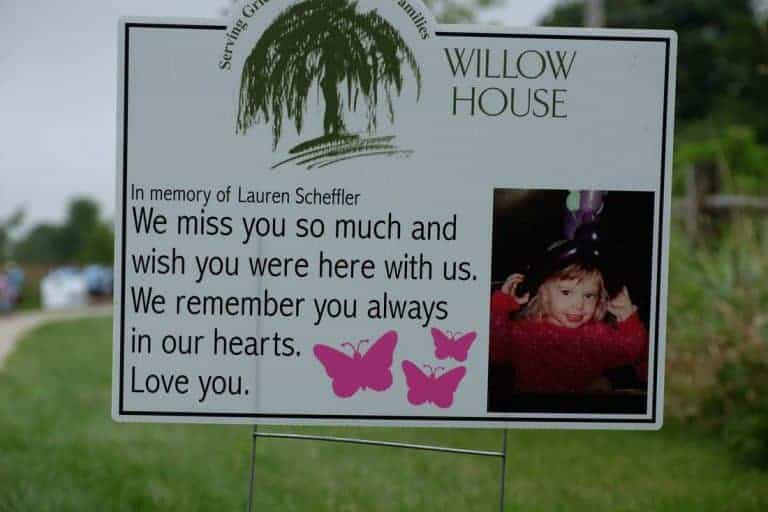 Memory Markers are a unique way to honor and pay tribute to your loved one. For only $35.00 your custom Memory Marker will be placed along the 1-mile Walk to Remember, also visible to runners on the 5K course.
Memory Markers may include a photo, quote, and/or a special message. Honor your loved one with photos and decorations in their memory or create an inspirational message for a 5K runner or memorial walk participant.
You can create and decorate your own by picking up a blank marker. Or, order a custom marker by uploading a message and photo, and we will create one for you.
Please contact us at [email protected] with any questions or special request.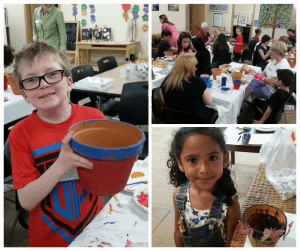 Willow House is the only independent organization in Illinois that provides support services to children, teens and families who are grieving the death of a loved one. For 20 years, Willow House has been the go-to program in the greater Chicago area, called upon to help young grieving families, school communities and others in crisis as they cope with death. All of our services are provided at no charge.
This annual event is one way we unite as a community to honor the memory of loved ones who have died, while raising essential funds to keep our programs going. This year, with an increased demand for our services, we hope to raise more dollars than ever before. We need your help to make this happen.
FUNDRAISING INCENTIVE PRIZES
While fundraising for Willow House may be reason enough,
we have thrown in a few incentives for individuals and teams:
The top individual fundraiser and top team fundraiser will be honored at the event.
*Excludes registration fees. Funds must be in and participants registered by 9/6/22 at 12:00:00 AM CST to be designated winners.
1. Visit the Willow House 5k GiveSmart page
2. Click the yellow button labeled "START FUNDRAISING"

3. Fill out Account Information including name, email, and phone number.
4. Add your Page Name and Goal.
5. Once your page is live, click the gray button labeled "EDIT FUNDRAISING PAGE".

6. On the left-hand side of the page, you can access your shareable link. Copy this link and share it with friends who want to support your fundraising efforts!
You can also edit the page title, goal, add images, and add your story. Click the green Edit Content to add your story, team member names, and more.


NOTE: If you'd like to fundraise as a team, you will setup your page the exact same way as individual fundraisers using the steps above. One member of your team will be the owner of your fundraising page. The page owner should share the fundraising link with each team member. Questions? Reach out to Kate Himes at [email protected].
We are always recruiting volunteers for the annual Walk & 5k Run to Remember! Volunteers are needed at the start area, along the scenic course, and at the finish line. Both individuals and groups (teams, schools, clubs, community or religious groups, etc) are welcome. All volunteers receive a t-shirt and get to enjoy the post-race party with free food!
Click here to contact us if you are interested in volunteering. Bring a friend!
Make an even greater impact in our community by becoming an event sponsor. For more information, click below to contact Willow House Development Director, Denise O'Handley.
SINCERE THANKS TO OUR SPONSORS