COVID-19 Grief Resources and Updates
COVID-19 has brought a new experience to grief that is unique and complicated. Willow House has 22 years of experience supporting children, families, schools, professional groups and communities coping with grief and trauma. We are here to help.
Willow House mental health professionals are responding to inquiries: Monday – Friday from 9:00am – 6:00pm. Calling outside hours? Email us or leave a message and we will return your call.
Email: [email protected]
Phone: (847) 236-9300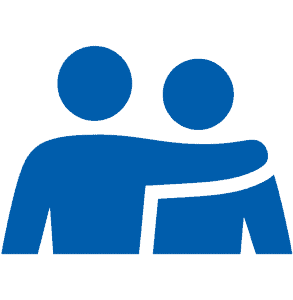 Support for Children, Families and Child Caregivers
Peer Support Groups twice a month for ages 3 and above. Willow House group services are provided FREE of charge. Learn more about Willow House groups
Consultation and workshops such as "Parenting grieving children & teens affected by COVID-19".
Toolkit for parents & child caregivers to download, as well as grief-related activities and handouts to do at home.
School and Community Organizations
Training & consultation for schools, community organizations, social service agencies, professional groups and other businesses.
"Train the trainer" workshops for staff who would benefit personally and professionally from education & support related to grief and trauma experience especially among those students, children and families they serve.
Toolkit for school professionals to download on supporting grieving students.
Healthcare Workers and First Responders
Consultation, trainings, webinars, supportive services & resources for healthcare workers and first responders coping with grief and trauma on the front lines of COVID-19, including "Train the trainer" workshops.
The Brave of Heart Fund is providing financial support in the form of charitable relief grants to support the families of healthcare workers who lose their lives to COVID-19. Learn more or apply here.
Clinical referrals for those who would benefit from specialized supportive services for grief, trauma, anxiety, depression and other challenging effects related to COVID-19.
Willow House has put together a collection of grief-related activities and handouts for families to do at home while groups are unable to meet in person. Check back as additional resources may be added over time.
Join us for this 6 part series as Willow House Senior Trainers, Pamela Gabbay, EdD, FT & Andy McNeil, MA discuss practical education for parents, caregivers, & families on how to support themselves while supporting their families in grief.
Well-Being Wednesday Series

Join in each week with Willow House Program Director, Lauren Wozniak, LCPC, ATR to learn coping skills meant for those dealing with grief and the loss of a loved one during this time.
A Children's Story about Social Distancing
Time to Come In, Bear: A Children's Story About Social Distancing. Written by Kim St. Lawrence and Read by Ryan St. Lawrence