Helping a Grieving Friend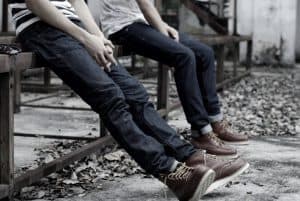 Often following a death, colleagues, acquaintances, and even friends and family are unsure of what to say to someone who is grieving. This lack of clarity, combined with the fear that bringing up the person who died will upset the bereaved, results in a deafening silence. Overnight, people stop mentioning the loved one's name and become avoidant of those who are grieving. This is a very common response, as it is difficult to see others hurting, and no one wants to pour salt in the wound of a grieving person. However, we can learn to be present, supportive, and emphatic to grieving people by keeping a few things in mind.
​First, respectfully acknowledge the death
You could say, "I am sorry to hear your mom died, and I have been thinking about you. I am here for you." You will not be shocking or hurting your friend or colleague as they will already be upset, and will not have forgotten that their mother died. They may be looking for an opening to discuss their feelings, and your acknowledgement provides an opportunity to share their thoughts with you when ready.
​Second, it is okay to be at a loss for words.
If you are not sure what to say, you can simply state "I'm not sure what to say, but I want you to know that I care." This may help a grieving person feel less alone. A grieving person does not expect you to have answers or for you to fix the situation. They simply need support and to know that people care about what they are going through.
Finally, do not be afraid to say the name of the person who died.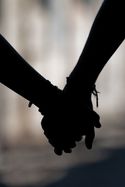 By mentioning to a friend or peer, "Sally loved this song!" or "I remember how much Ted loved to play golf" you express that you have not forgotten the person who died. Their loved ones never will forget them, and may be comforted by a reminder of how they touched other people's lives.
If you or someone you know is grieving and needs support, don't hesitate to contact Willow House for more information about our free support services.
Special thanks to a Willow House family member for allowing us to share this story with you…
This reminds me of a car accident when I was a sophomore in High School… A family of 4 were in a car accident during summer vacation and only the father and son survived. I knew the sister who died well and had met the brother two years earlier. What I am ashamed of is how I acted to the brother in school afterwards. I was in shock and denial when I heard about the accident as I was out of town at the time. I remember seeing the brother in the school hallway between classes one day weeks later and my heart sank. I never said a word to him as I passed by in the hallway. I regretted it then and of course even more now. Nothing is worse than being ignored by those that know you and what you have been through. We experienced that from many families for a long time after our daughter died. As a result, our friends changed. Many parents that had daughters in her grade stopped talking to us. They didn't know what to say, so they said nothing. The good news is we did become friends with other families that reached out and had kids the same ages as our 2 boys…