Willow House welcomes David Scheffler
as its new Executive Director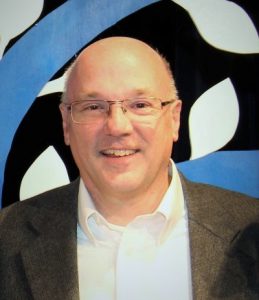 BANNOCKBURN, ILLINOIS – The Board of Directors of Willow House is excited to announce and introduce David Scheffler as the next Executive Director of Willow House. David Scheffler officially assumed this role on July 29, 2020 from Interim Executive Director Ethan Norris who will remain with the organization as a volunteer as he pursues a new career with a large public accounting firm. 
"The Willow House Board of Directors has selected David Scheffler to be our new Executive Director," says Board Chairman Kirk Kohls. "As Willow House begins its 22nd year of providing free grief support services for families coping and grieving the death of a child or parent, we found a leader who understands what Willow House and its services means to so many families and individuals. David brings a strong business and operations background in nonprofit leadership to continue moving Willow House forward in serving the greater Chicagoland community." 
Alongside the Board of Directors, Scheffler will implement a strategic plan to expand group & school support services and increase the impact of services in the community including those for first responders and health care providers dealing with COVID-19. In addition, he will oversee a comprehensive marketing campaign to better inform and educate the public on availability of these no cost services in the greater Chicagoland area and the impact it makes for someone grieving to ensure no one grieves alone. 
"I am honored to serve and lead as the Executive Director of Willow House. My involvement with Willow House began almost 20 years ago when my 3-year-old daughter Lauren passed away suddenly. Willow House was there for my family and I to help us, so this is an excellent way to say thank you and to use that experience of losing a loved one to help other families and communities cope and grieve. With the help of our staff, board members, and outstanding volunteers, we aim to grow the organization to meet the demands for our services, particularly as families and communities cope with loss and grief related to COVID-19," says Scheffler. "The restrictions and limitations associated with COVID-19 has meant a change with how we hold funerals, memorials and say good-bye to our loved ones. With my experiences, the strength of our staff, dedicated volunteers and Board, I look forward to ensuring that no child, parent or community grieves alone." 
Over the past 20 years, Scheffler served as Vice President of Operations for another Lake County nonprofit organization and for the past two and a half years as a Financial Representative for a national financial services organization. He holds a Master in Business Administration from Keller Graduate School, and a Bachelor of Science in Financial Advising from Purdue University.