Join us virtually this summer for a variety of free peer support group programs and workshops. Click 'Register here' to sign up for each session. Please reach out with any questions or for more information. You can reach us via phone at (847) 236-9300 or by email at [email protected].
Ages 3 to Adult
Tuesday, July 28th, 2020 – 6:30-7:30 pm CDT – Register here.
Tuesday, August 25th, 2020 – 6:30-7:30 pm CDT – Register here.
Join us for our monthly family based Expressive Arts group to explore using the creative process as a coping skill for your emotions. Art making allows us to communicate to our families in a new way when words may be difficult to find. Art making also helps to honor and connect to our loved ones that have died.
Ages 13 +
Meditation: Tuesday, July 14th, 2020 – 6:30-7:30 pm CDT
To help grieving individuals learn how to regularly give the mind a rest from continual thinking, as well as how to train the mind to stay more often in the present moment. This will be done by offering five different types of meditation practices to choose from. Register here.
Breathing for Relaxation: Tuesday, August 11th, 2020 – 6:30-7:30 pm CDT
To help grieving individuals learn how to shift from stress-reaction mode to relaxation-response mode. Common breathing exercises regularly used in Yoga, as well as more contemporary, wellness-based techniques, will be included. Register here.
Family Workshop: The Golden Sweater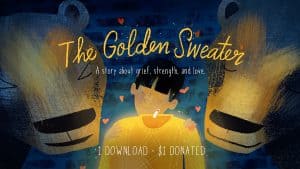 Ages 3 to Adult
Thursday, July 23rd, 2020 – 6-7 pm CDT
We will be sharing with you a book, "The Golden Sweater", from the New York Life Foundation, followed by a group discussion and activity. This workshop is designed to recognize the emotions that each member of the family may feel along with the courage that remembering a loved one can bring. Family members will work together in a non-judgmental and safe environment. Register here.

Parenting While Grieving Workshop: Coping with Grief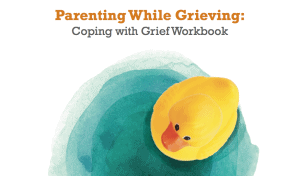 For Parents
Wednesday, August 19th, 2020 – 7-8 pm CDT
In this workshop, you will be guided through a workbook from What's Your Grief. We will discuss coping skills, support systems, and how to take care of ourselves while parenting through grief. Register here.