Grief Resources for Professionals
Guidance and Tools to Navigate Through Grief
Willow House connects you with different types of resources for yourself, friends, family, students, and clients who are grieving.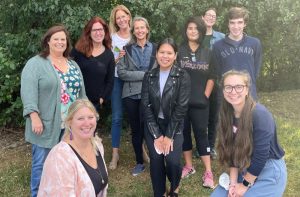 The Willow House Newsletter
Willow House Connections is our quarterly newsletter featuring educational information and resources, stories about our families, volunteers and other supporters, news of upcoming events and programs, and much more.
Need help finding a resource?
If you are looking for information or resources on a specific grief topic please reach out to us and we can help you find what you are looking for. Submit an inquiry or email
[email protected]
.
So no child grieves alone.
Bring hope and healing to youth and families who are grieving the death of a parent, sibling or child. Your donation allows us to continue to offer our services at no cost and to provide education, training and consultation to the schools and other communities seeking to support these families effectively.